Now that the weather is warming up, that means it is baseball season!! YAY!! We're Cubs fans (well, Liam and I are, Dave is a Yankee's fan) and we went to a Chicago Cubs game last year. We met a friend of mine (from Livejournal) and her daughter (same birth month as Liam) for the game. Dave's Aunt and Uncle from Minnesota also met us for the game.
Liam...you do like the Cubs, don't you??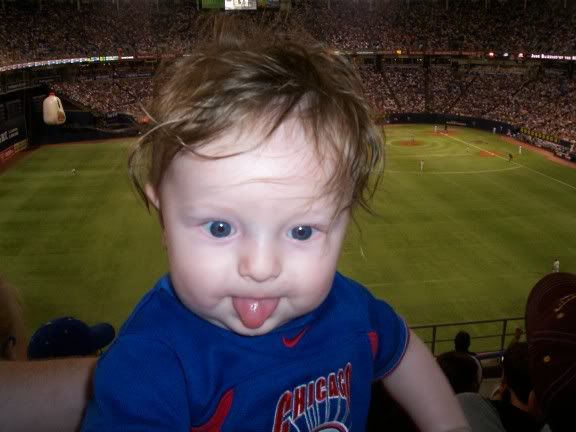 Go CUBS!!!
Dave pretending he's interested in the game...
Love is short but sweet family vacations...and the Chicago Cubs.