We come from a long line of military service. My maternal grandfather fought in WWII, Dave's dad and both of his grandpas served in wars.
But the strangest coincidence of David and I...the Sarah I was named after.
Sarah, my great-great grandmother, was a teacher in a one room schoolhouse. She met a gentleman named David. When Dave and I first started dating, my dad was the first to point this out.
David (my great-great grandfather) had fought in the civil war (for the North). David (the guy I was dating) was in the Army Reserves. So both David's were military men as well.
Well, as you all know, David and Sarah (us) were married...so there is yet another David and Sarah in the family...the strangest coincidence? Sarah and David's first son was also named William. We didn't realize this until some time after we'd had William.
But David and Sarah (the first set) had something like 10 kids. As much as Grandma Bowman would like this, I can tell you that won't happen.
Here some pictures from David's (my husband's) "see you in a year" party we held for him.
David and his maternal Grandfather (both Veterans)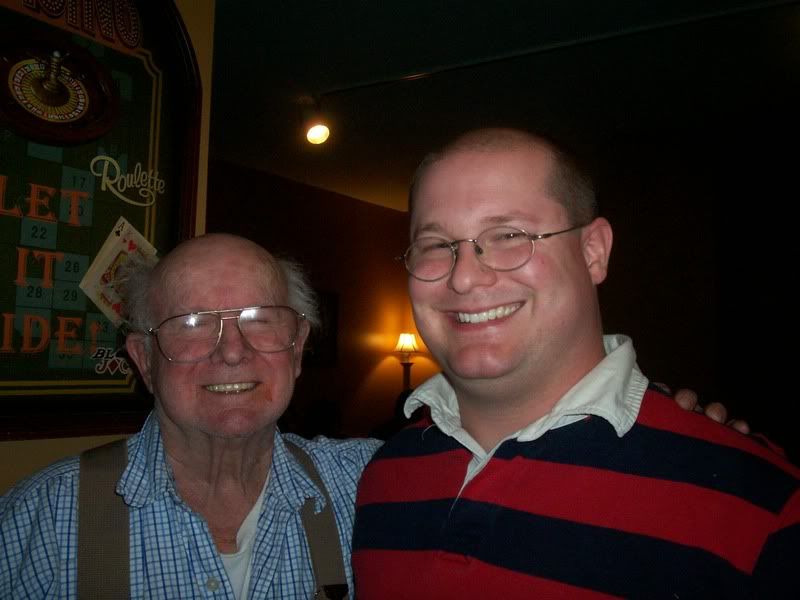 David's Cake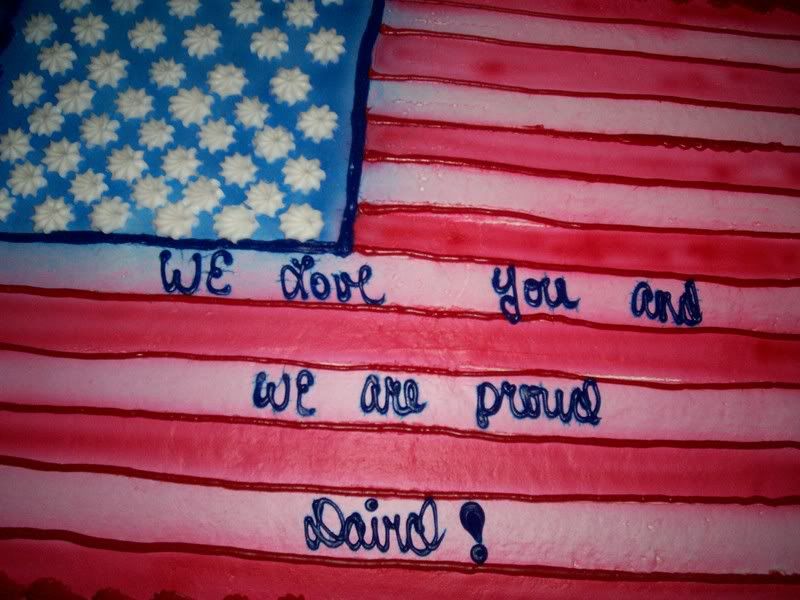 David and his best friend, Josh, who drove all the way from Chicago to come to the party for only a few hours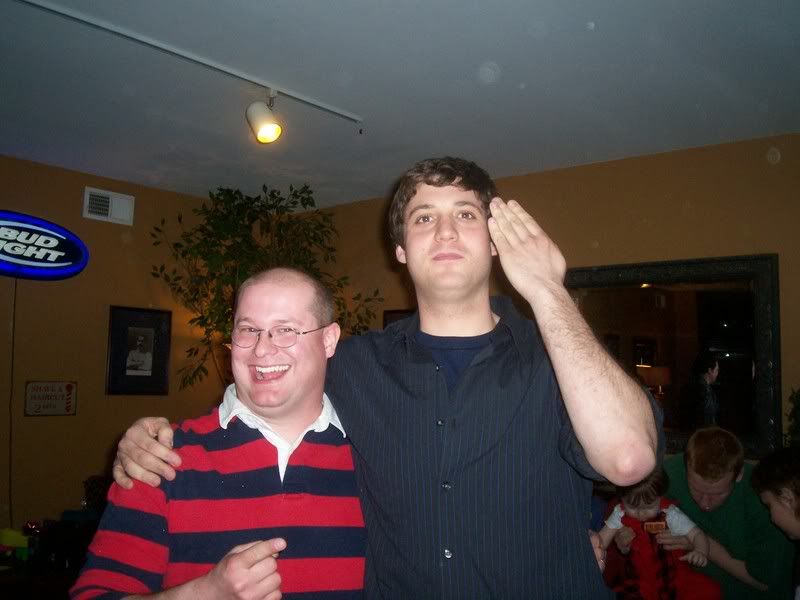 As you can read
here
, President Bush is asking all Americans, beginning in each locality at 11:00 a.m. on Monday, May 28 as a time to unite in prayer. He also asks all Americans to observe the National Moment of Remembrance beginning at 3:00 p.m.
So if you see a veteran, or a family member of a service member this weekend, thank them. It's not just an extra day off of work...it is so much more.