Liam loves his cousins...he's learned he can beat up on Mitchell (who is four) and Matthew (who is four months younger than him). I'll admit it. My son can be a bully. I don't know what we did to cause him to be a bully, but he is one. You can see this documented in pictures from Christmas...Liam and Matthew, hanging out and talking.
It started innocent enough...with our son being a "Christmas Ham" for the camera...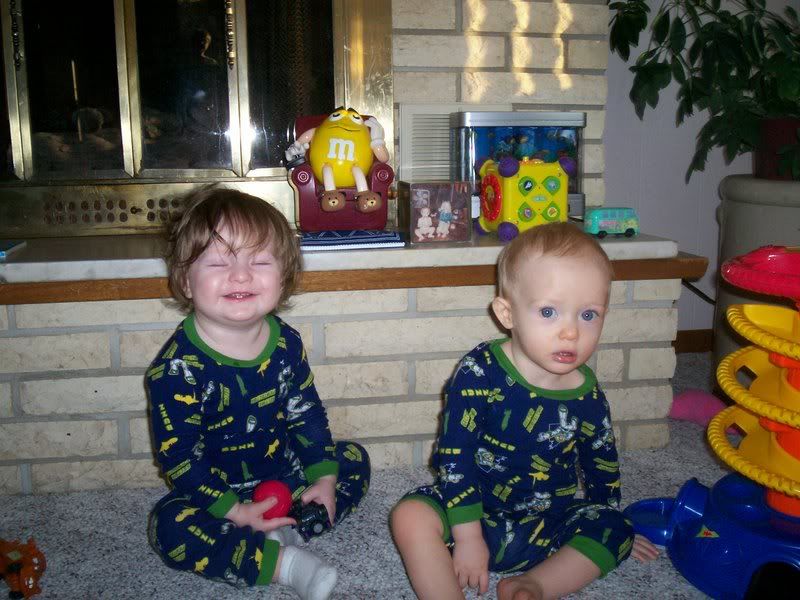 But then came the baby drama...Note: Matthew has the duck
And Liam takes the duck
And then smacks Matthew in the face with the duck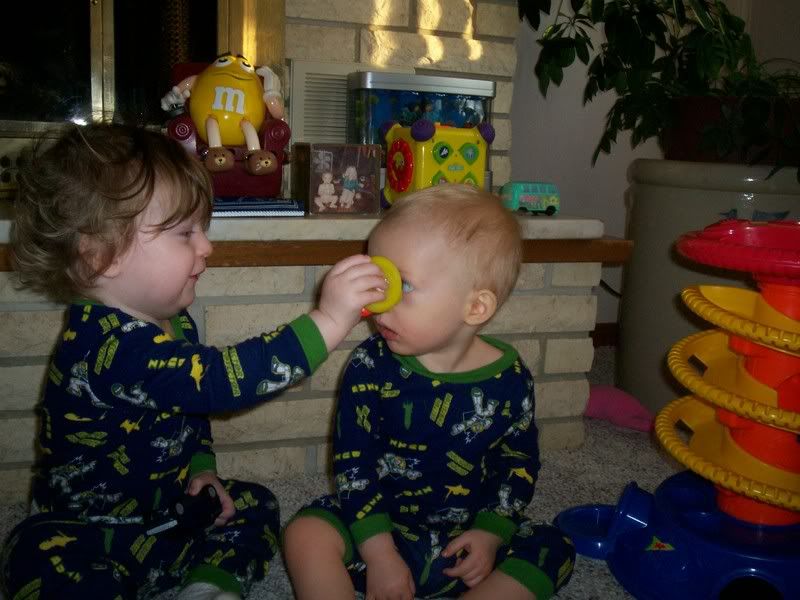 Matthew is not amused. Liam, however, thinks this is really funny...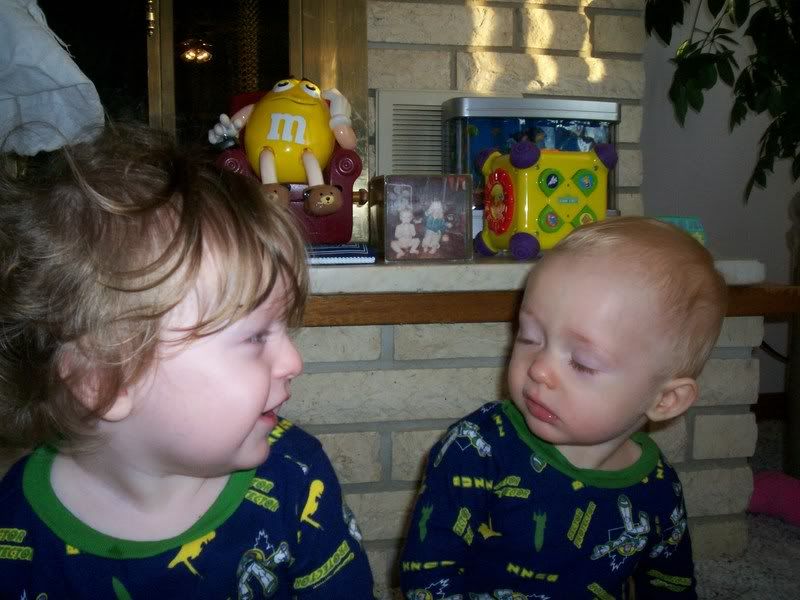 Yes, we've raised a bully. But he's a cute bully...