Liam has always done well with Holiday figures...he wasn't scared of Santa when he first met him...because, well, he was asleep.
And Santa this year wasn't a problem either....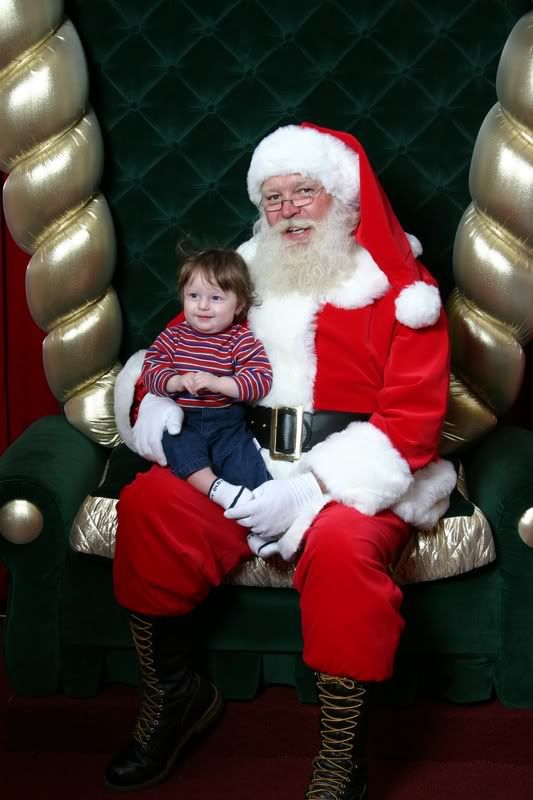 But the Easter Bunny this year?? Not a fan....
Here he is at the mall with the bunny....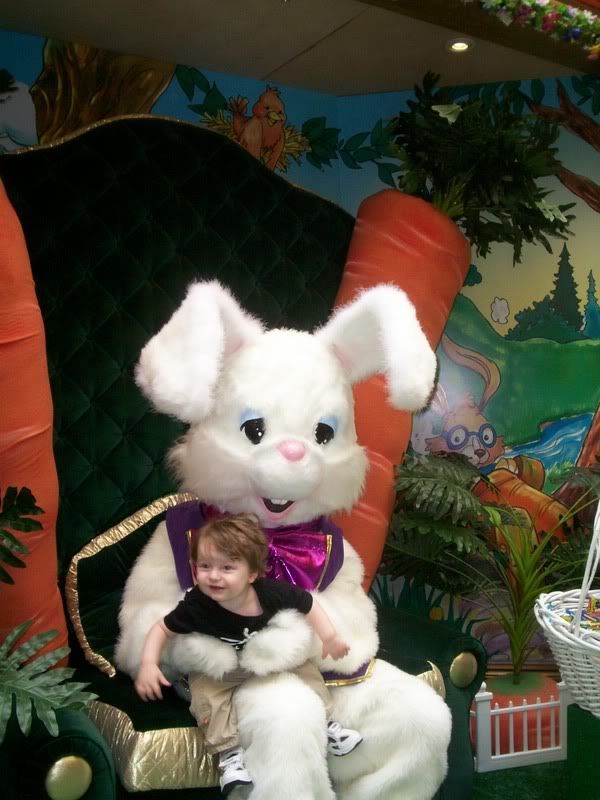 He struggled...but no tears...
And then we went to Grandma Bowman's workplace. I'll be honest. I was terrified of the bunny...and I think you can tell by Liam's expression, he's not amused either.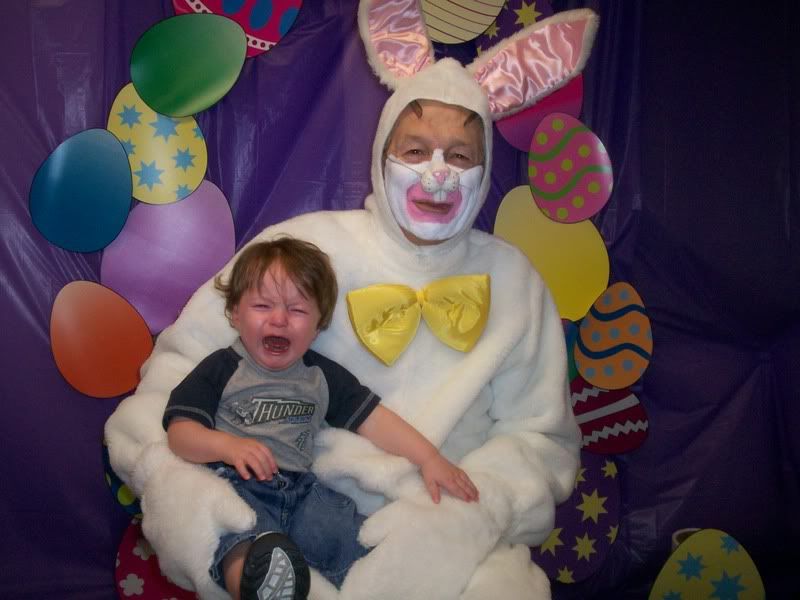 This photo makes for some good blackmail material when he starts dating...LOL.