Since I haven't hooked my computer up to the internet and uploaded new photos, you'll have to deal with old ones.
That being said, I love my digital camera. I bought it off of ebay shortly after Liam was born...and I'm so glad I did. I've been able to snap some great pictures of Liam over the past year and a half (yes, he turned 18 months on Saturday) and I'm hoping to take many, many, many more.
Love is taking great pictures of your growing son and loving family...
Liam at three months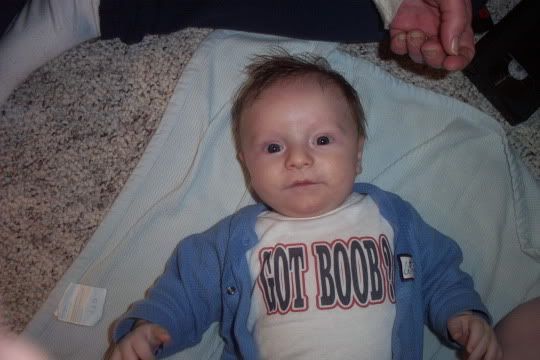 My husband and son watching Fox News and reading the paper
Liam (7 months) and Dave at a friend's wedding
Fourth of July, 2006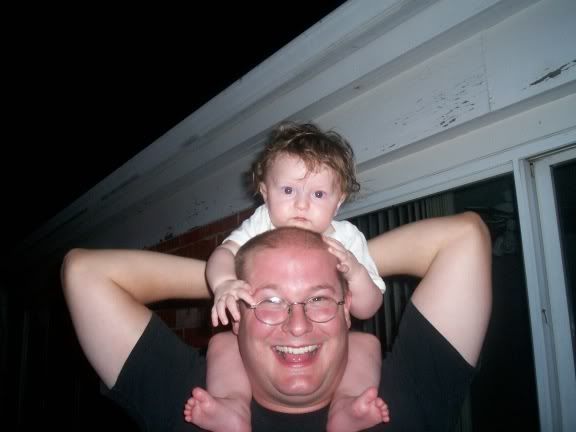 Ready for Tim and Emma's wedding, August 2006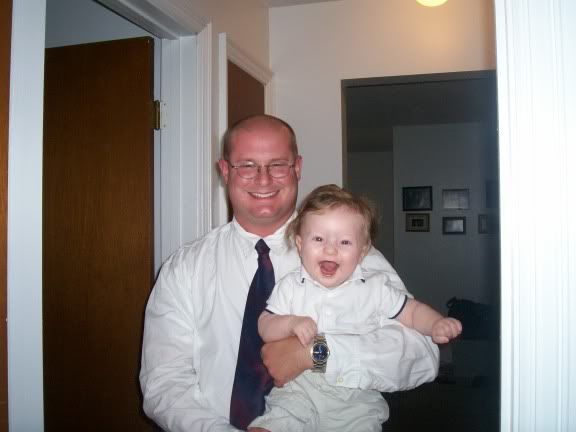 Discovering Shadows...August 2006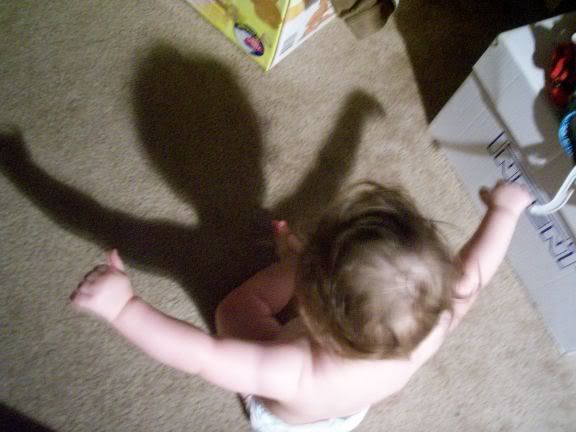 Discovering Houseplants...and eating the dirt...September 2006
Fun at the park...September 2006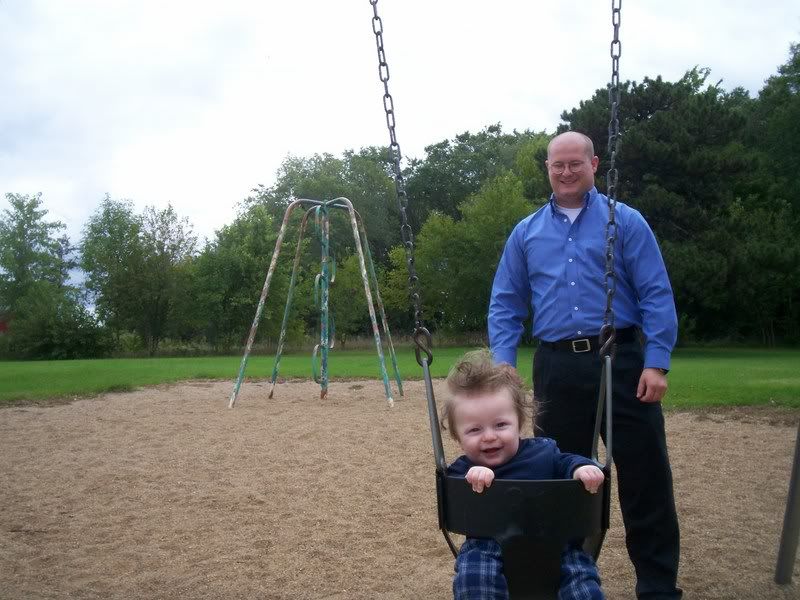 BUSTED!! Playing in the kitchen...in the cat's food...November 2006
First Birthday...November 2006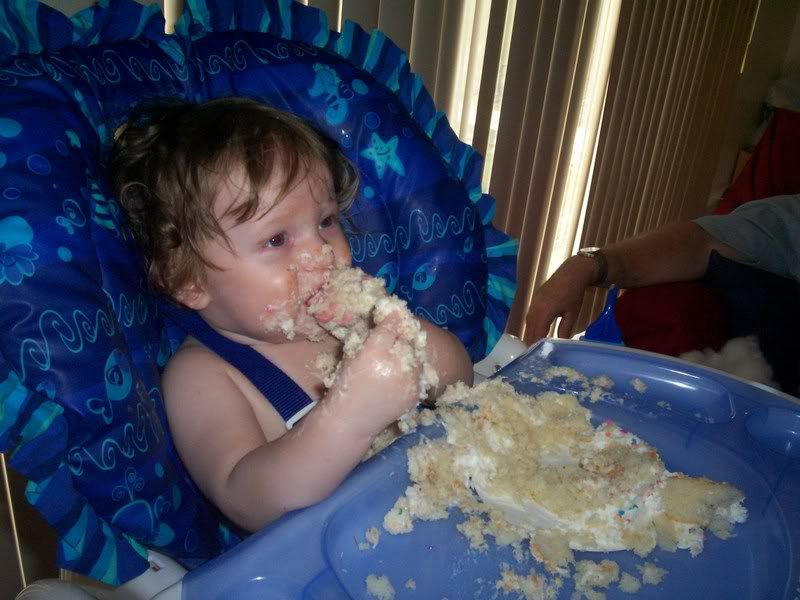 Liam the Reindeer..December 2006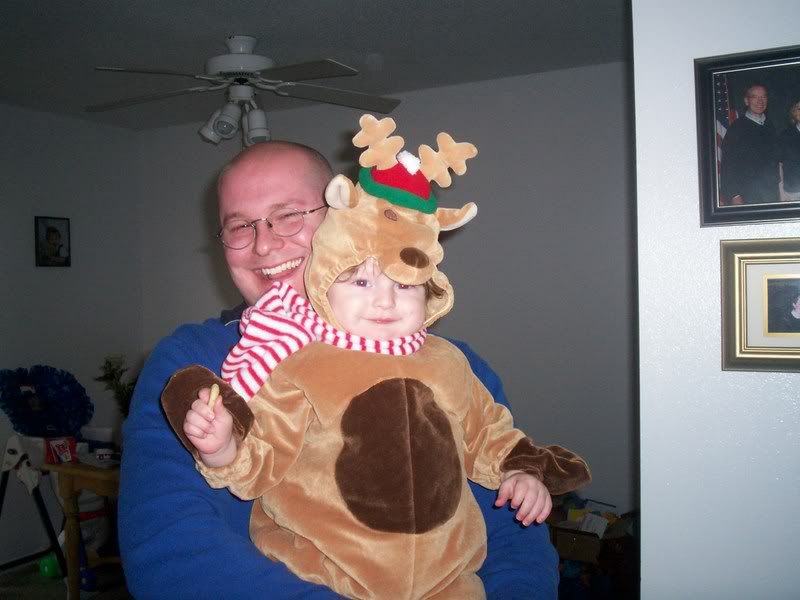 BEFORE his THIRD haircut---January 2007 (only 13 months old and three haircuts!!)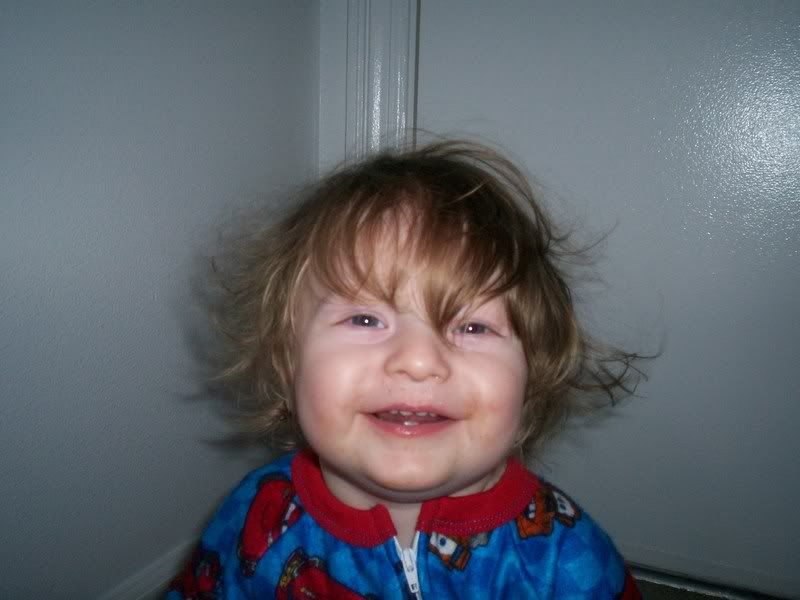 AFTER his haircut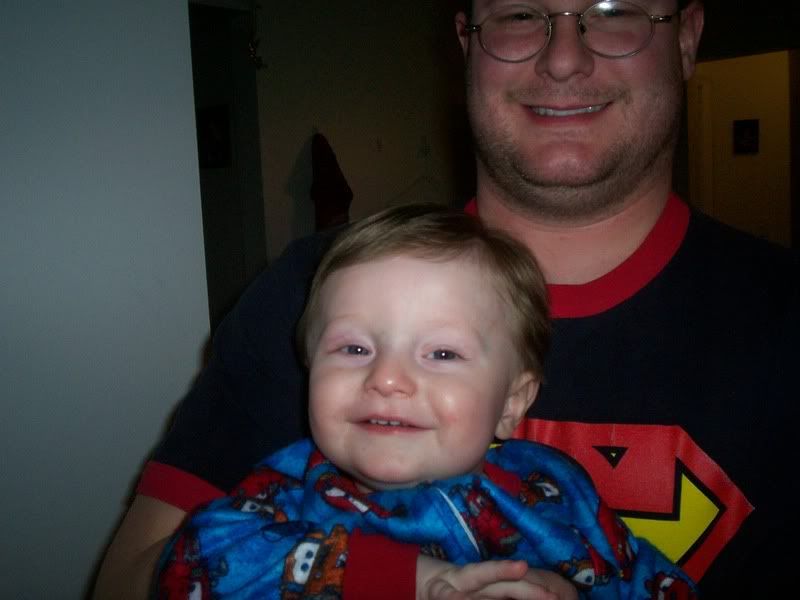 Watching the snow...February 2007