Next weekend Liam and I will be heading to a friends wedding in Iowa City. Jaret (an usher at our wedding) and his fiancee Leah will be getting hitched. And it got me thinking about our own wedding (and how fast we're coming up on our first anniversary!!).
If you were not in attendance at our wedding, you missed out. It was an affair...but a lot of fun (once all of the work was done, that is).
Dave's a comedian. He always has been. My biggest fear at the wedding (other than catching my veil on fire/tripping in my dress) was that he'd smash the cake in my face.
See, he's being really nice here....
Then I started saying, "Please be nice, please be nice, please be nice...."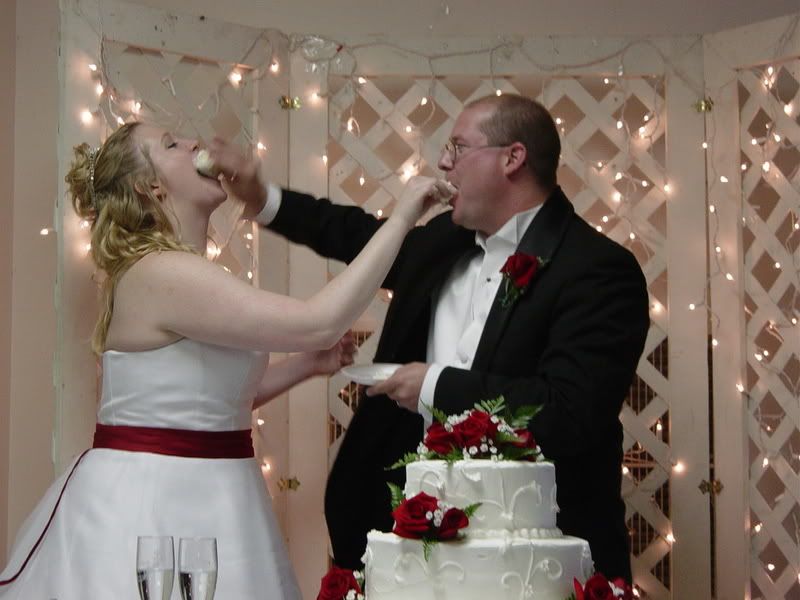 Well....he smashed it...so I smashed back...