Hey all! I know its been awhile since I updated the blog. Such is life! Dave is still in the states and training. Liam's growing like a weed. Work is work and free time...well, what's that??
Between work, political and family obligations, I feel like my head is spinning in 5 million different directions. I know everyone wants to see us (Liam) and I know that everyone feels like they're being shafted on time with us (Liam) but we need some time too. So please, I know you want to spend time with us. But don't make me feel guilty for not spending every waking moment with everyone in the world. It's just not possible.
That being said, there was a great event at Sandy's Chiropractic Office yesterday. Bowman Chiropratic is offically open! Below are a few pictures of the office, taken by Diana Bowman (my mother in law).
Enjoy!

Liam saw me getting adjusted...and, well, monkey see, monkey do!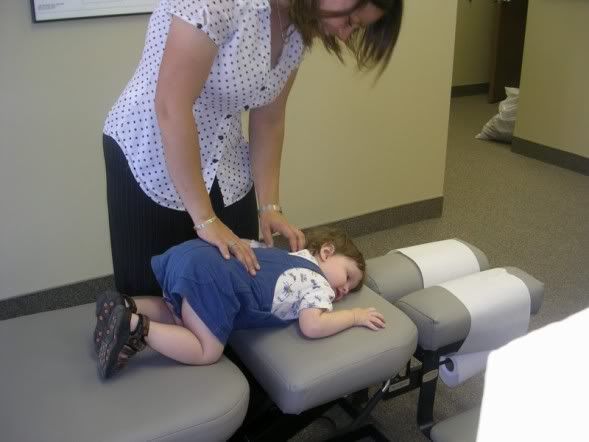 I will try to be better about updating the blog in the future, I promise.