Last weekend my Uncle Jeff came to visit from Arizona. Liam got to spend some time with his cousins and we were able to see the square dancing tractors. They were neat! After the show, they invited the kids to come and sit on the tractors...what a great photo op, I thought.
Yeah...Liam and Mitchell were not amused. Matthew had a great time...
Mitchell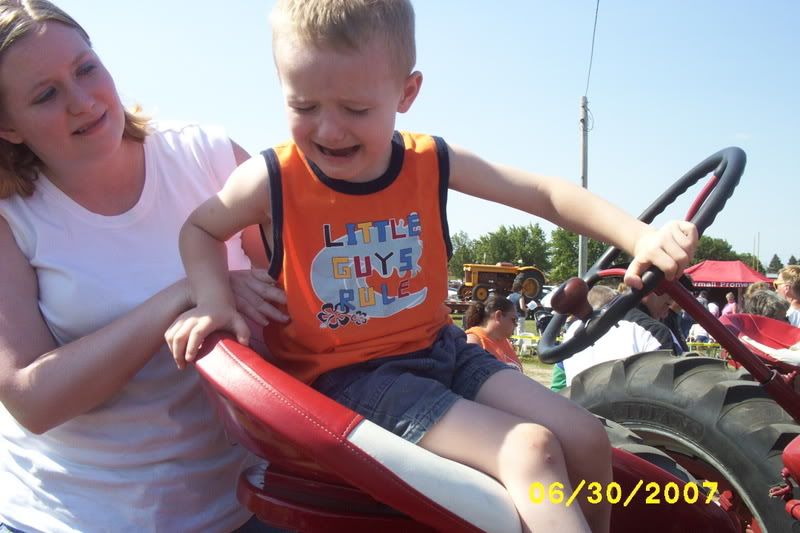 Liam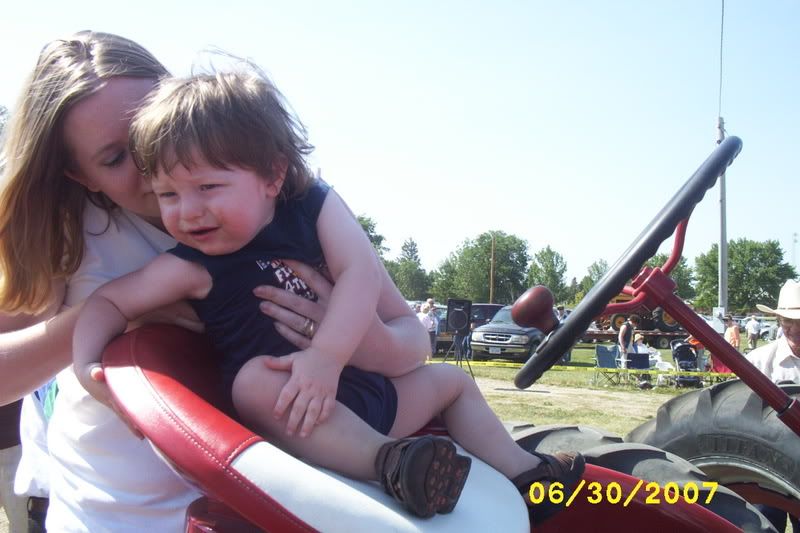 And Matthew...
Look!! I'm driving!!
But Liam felt better after a long nap...and then he got his haircut!!
YAY HAIRCUTS!!!